Area Map and Location Information
Featured Property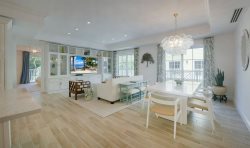 Residence Club 205
Guest Reviews
Dear Nicole, I having been wanting to call you to thank you again for all you did to make our winter the "best". As you know I left...
On behalf of my family, we wanted to thank you for such a wonderful experience at Ocean Reef. Every aspect of planning the trip, to our...
To anyone thinking about renting at the unique Ocean Reef Club, you must go through REEF RENTALS! Nicole and Nani who run the daily ...
View More Reviews
Area Map and Location Information