Guest Services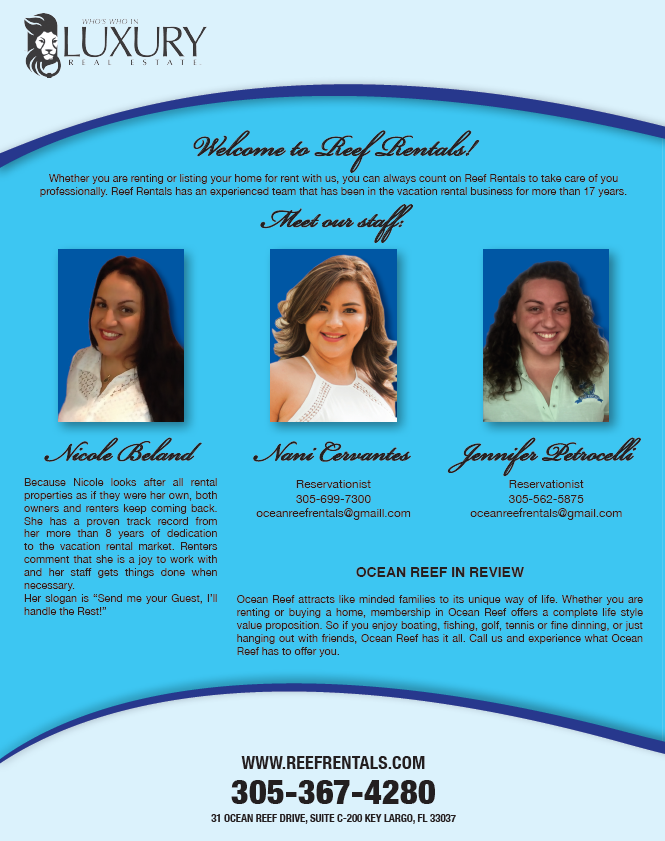 INSURANCE NOW AVAILABLE TO PROTECT YOU
Reef Rentals is proud to offer our guests one of the best vacation rental protection policies in the industry. This insurance covers unforeseen circumstances such as weather, illness or injury, and much more. The policy costs 7% of your total room reservation but could save you thousands.
Damage Insurance- Affordable Plans that cover accidental damage to the rental property or its contents, if caused by a registered guest. Call for rates and details of coverage.
*Service Fees vary and some may be contracted with outside companies and need additional time for scheduling and confirmation.